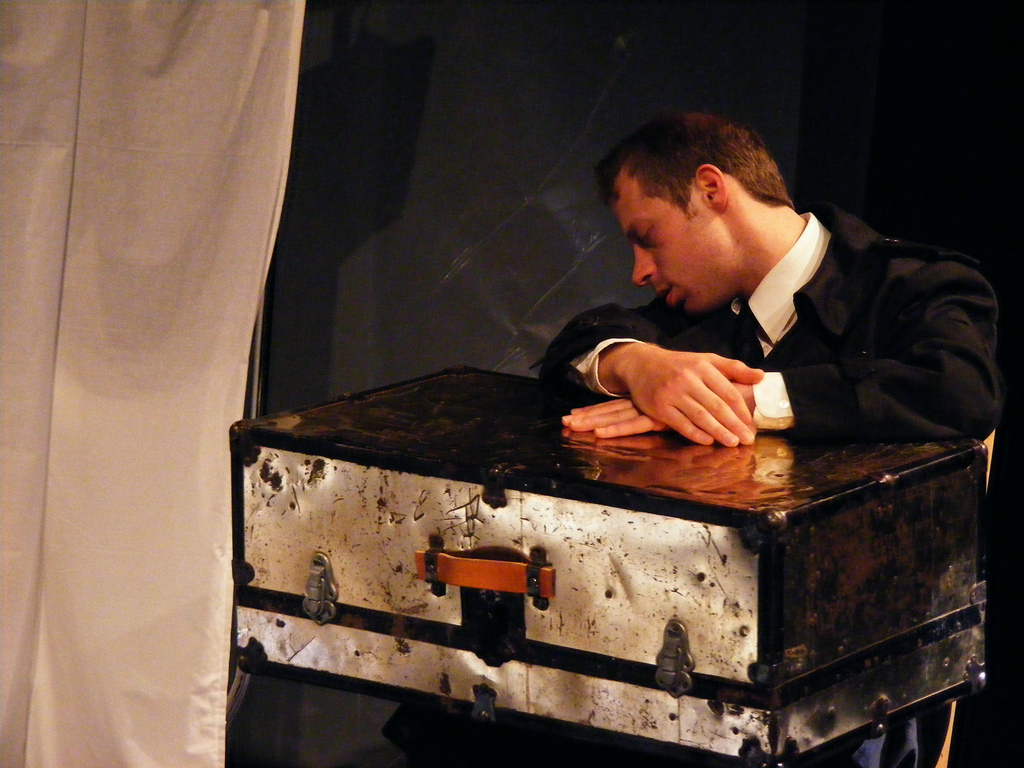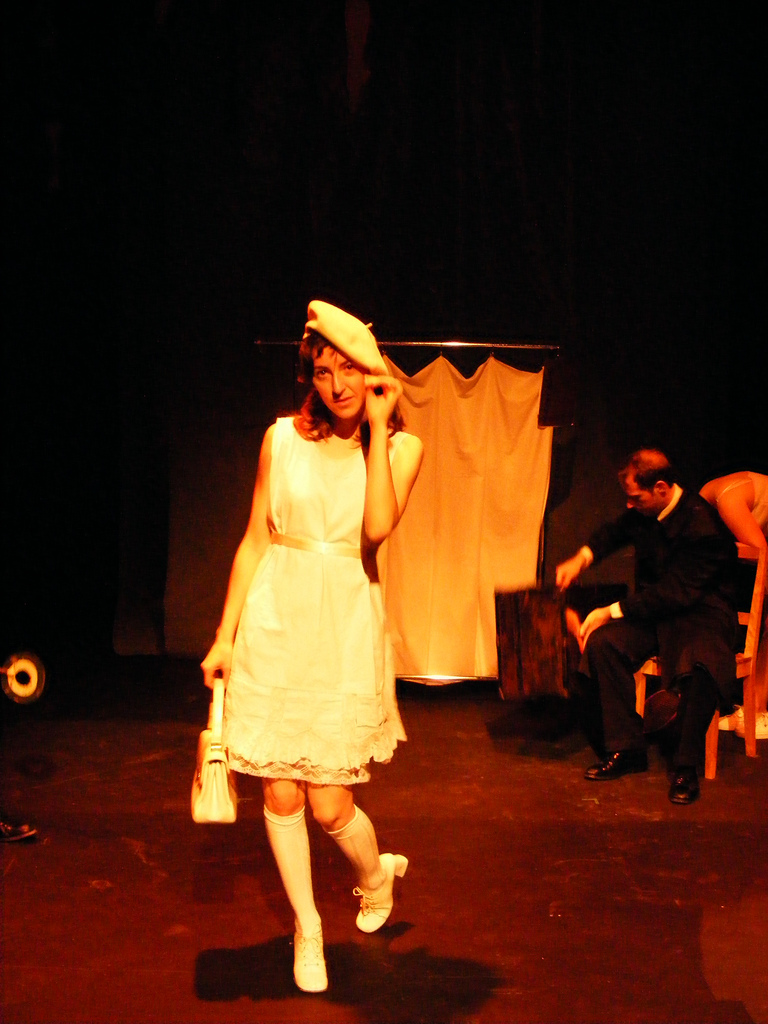 A one-night-only showing of From a Dream to a Dream, a new work-in-progress performance based on the writings of Polish author Bruno Schulz. This workshop performance was produced by Hand2Mouth Theatre and directed by Luba Zarembinska, Artistic Director of Teatr Stacja Szamocin and a well-known cultural activist, actress, and experimental puppet theatre director in Poland.

From a Dream to a Dream theatricalizes the fantastical ideas and images of Polish author Bruno Schulz. Featuring mannequin legs, nurses, plastic wedding dresses and meditations on eroticism and death, this performance explores "in between" time, when we are neither awake nor asleep.

Hand2Mouth Theatre and Teatr Stacja Szamocin will continue working on From a Dream to a Dream in Szamocin Poland in November 2007. The full production will premiere in Portland at Artists Repertory Theatre in May 2008.
Director
Luba Zarembinksa
Performers
Polda: Liz Hayden
Joseph: Jeb Pearson
Bianca: Faith Helma
Adela: Erin Leddy
Pauline: Maia McCarthy
Nurse: Julie Hammond
Conductor: Patryk Czaplicki
Mother: Luba Zarembinska
Stage Manager: Gillian Tabler
Music: Jack Falk & Stefan Puckalski
Masks: Michal Zaskorski of Animagia Theatre (Zytno)
Choreography: Judith Bows
Costumes: Bobby Brewer-Wallin
Lighting Design & Concept: Patryk Czaplicki & Gillian Tabler
Lighting Consultation: Adam Saucy
Lighting Operators: Ensemble, Gillian Tabler & David Chandler
Poster Design: David Chandler
Translator & Assistant to Ms Zarembinska: Patryk Czaplicki
This production and Luba Zarembinska's residency in Oregon was made possible with generous support from the Polish Cultural Institute, The Lilly Foundation, Willamette University Department of Theatre, The Trust for Mutual Understanding, Polish Ministry of Culture, Oregon Cultural Trust, and the Portland Institute for Contemporary Art.
From A Dream To A Dream is not currently available for touring.
Performance Dates