A performance in three movements, Something's Got Ahold Of My Heart creates an onstage space where tumultuous and tender feelings of love hang thick in the air and six performers lay their bodies down and fight to keep their love alive. Drawing from interviews, found text, and seminal concert footage, Something's Got Ahold Of My Heart wrestles with our desire to craft the perfect declaration of love, and the tension between the ideal and the reality of long-term commitment.
Something's Got Ahold of My Heart is created by Hand2Mouth's ensemble (Matthew Dieckman, Julie Hammond, Liz Hayden, Faith Helma, Erin Leddy, Maesie Speer) with collaborating writer Sarah Gancher, directed by Jonathan Walters, and features music by Hand2Mouth and Ash Black Bufflo, and design by Jeff Becker, Christopher Kuhl, and Kate Fenker.
Something's Got Ahold of My Heart is supported in part by New Music USA, The Regional Arts & Culture Council and Work for Art, The Juliet Ashby Hillman Foundation, The Autzen Foundation, Spirit Mountain Community Fund, Portland2012, On the Boards, Portland Actors Conservatory's PAC Lab Program, and EMPAC, the Experimental Media and Performing Arts Center at RPI. Hand2Mouth's 2012-13 seasonis supported by The Oregon Arts Commission, The Kinsman Foundation, The James F & Marion L Miller Foundation, and Ronni Lacroute.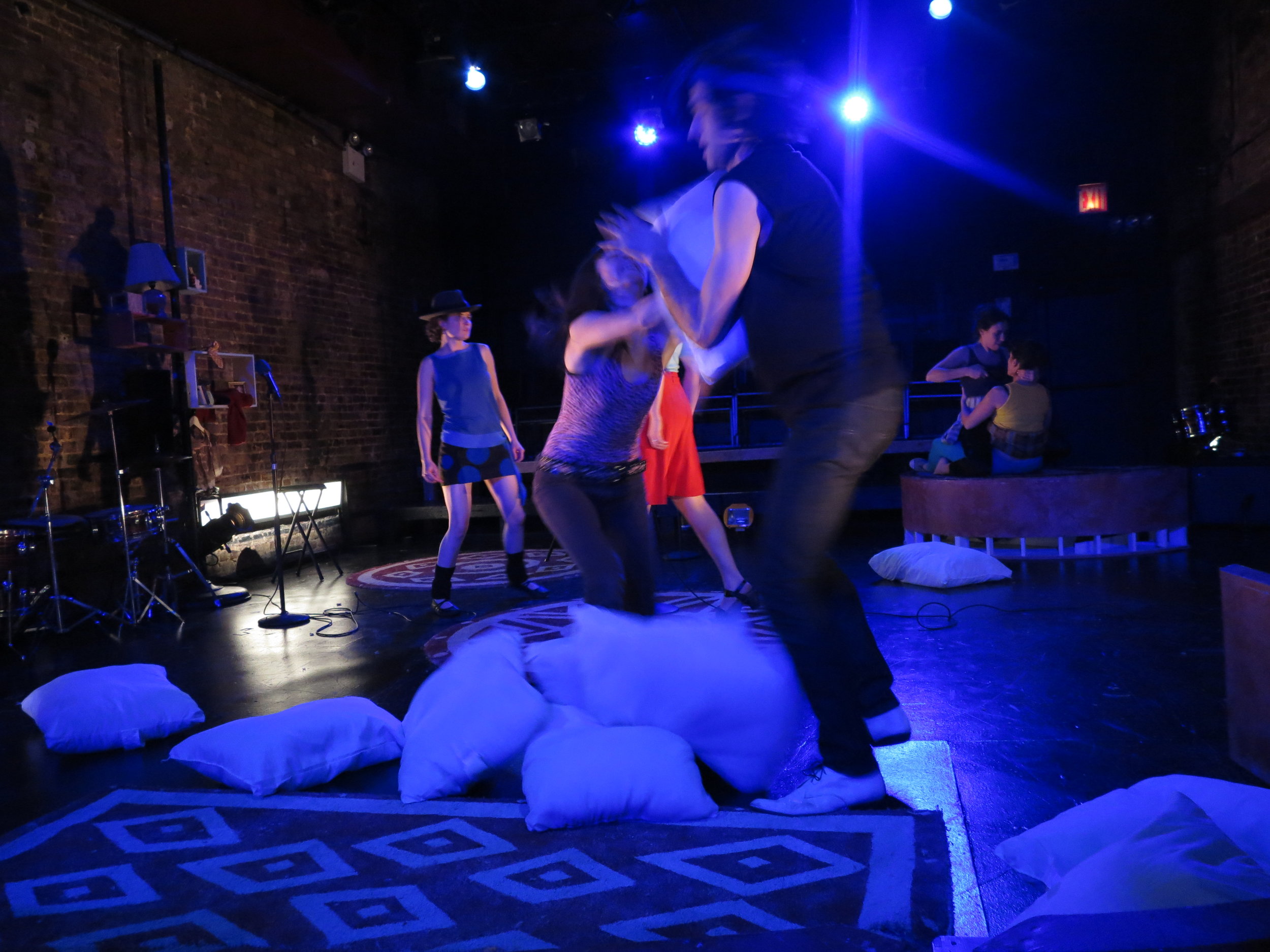 Performance Dates
January 10-20, 2013
La MaMa E.T.C., 74A E. 4th St, New York, NY
January 31 - February 17, 2013 | Fertile Ground Festival
Studio 2, 810 SE Belmont St, Portland, OR
Workshop Showings
January 27-29, 2012 | Fertile Ground Festival
the mOuth, 810 SE Belmont St, Portland, OR
March 9 - April 28, 2012 | Portland2012: A Biennial of Contemporary Art
Disjecta, 8371 N Interstate Ave, Portland, OR
Friday-Sunday 12-5pm
Showings: April 20-21, 8pm
Open Rehearsals: Sundays March 18 & April 15, 3-5pm
June 9-10, 2012 | NW New Works Festival
On the Boards, 100 W Roy St, Seattle, WA
Saturday-Sunday, 8pm
June 23-24, 2012 | Risk/Reward Festival
Artists Repertory Theatre, 1516 SW Alder St, Portland, OR
Saturday-Sunday, 7:30pm